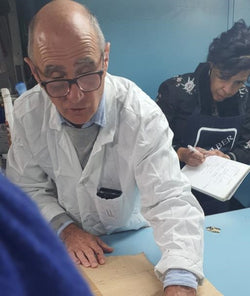 Rebecca Bradley London 3 DAY SCHOOL - August 26th - 28th
3 DAY COURSE 
August  26th - 28th 2023
Book in now to learn how to work with fur!
Learn about pelts, fur types, sewing stretching and anything else you would like to learn!
Rebecca keeps classes small to enable her to adapt the course for every student! and ensure everyone learns what they want to learn about.
Rebecca often also invites guest furriers and fur professionals (this varies depending on dates and availability)
Bring your projects, ideas and designs and we can learn from them as a team.
For more details on what the course can cover see our EVENTS PAGE